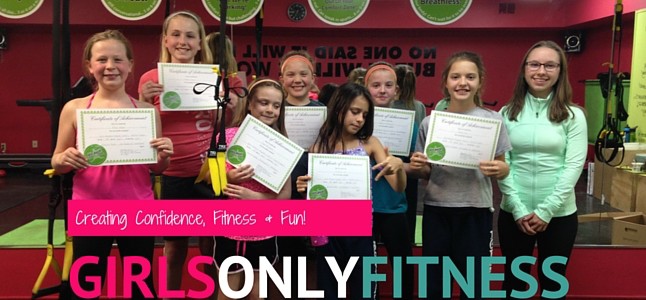 Empowering our girls to love their bodies, train smart and establish healthy habits from the start!
WHAT can you expect?
FITNESS: Weekly training sessions led by a certified personal trainer to teach young girls how to move their body safely. They will be introduced to strength training, yoga, spinning and cardio circuits. We may even do a few trail runs!
NUTRITION: Weekly nutrition education and lifestyle challenges. This is a hands on program and the girls will be working a fun nutrition challenge each week. The goal is to empower them to make healthy choices and love their bodies while having a healthy relationship with food.
CONFIDENCE: LOVE ourselves. LOVE our bodies. LOVE the energy we can create. This program is all about building confidence and self esteem!
FUN! Training together is fun and builds great community.
Offered 2x per week Tuesdays & Saturdays. Spots are limited! $199 /1x per week, $299/2x per week
BRING A FRIEND and Get a FREE Gift 🙂